Mission Statement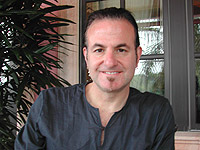 My goal is for my clients to experience the utmost in customer service by providing them with a hands on commitment. By personally estimating every job and offering Color & Design Consultations to make your home the best it can be, we ensure that with our superior workmanship our customers will maximize their investment as well as their enjoyment of their home.
Labor of Love
I love what I do! The satisfaction I receive in helping my clients achieve a more comfortable living environment or restoring one of the many wonderful properties in our area makes what I do worthwhile . Whether it is one room, or your entire home, it is the reaction of the client , who never dreamed their home could look so warm and inviting, that makes me proud.
Mark Sweetman Painting, LLC has been proudly serving the Main Line and surrounding areas such as New Jersey and New York for over 26 years. Born and raised in Toronto, Canada, Mark's painting education started in his youth when he worked while in school, learning about paints and tints, and summers spent working for a Toronto – based painting company. Mark settled in the Philadelphia area where he continued painting while attending St. Joe's University and earning a Bachelor's Degree in Accounting.
After painting houses with a small company Mark decided to venture out on his own. He was eager to learn the latest techniques , whether it was for Interior or Exterior, and this is what has propelled MSP to the forefront of the painting business in this area. MSP has been repeatedly awarded the Readers' Choice, Readers' Pick and Best of the Best for the Main Line. He has been on TV on Home Matters and has been in numerous publications, such as Colonial Homes Magazine and Main Line Today.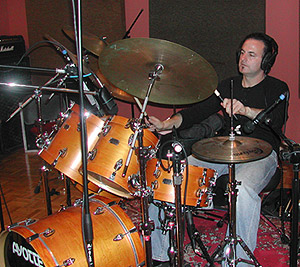 His reputation for superior craftsmanship and knowledge of innovative techniques has kept Mark Sweetman Painting, LLC at the top of the ladder in the industry , not to mention exceedingly popular with his client base. Mark and the employees of MSP hold the customers' concerns in the highest regard. We pride ourselves on understanding what the client wants and taking as much care in and about their homes as they do themselves.
Our staff of full time painters average 20 years of experience in the industry and are trained in the latest techniques and are aware of the ever changing technology. We have experienced Interior and Exterior painters as well as Specialty and Faux painters, paper hangers, carpenters , and masonry experts. Our full list of services include Interior and Exterior Painting, Color and Design Consultation, Faux Finishes and Specialty/Murals, Wall Paper Hanging , Carpentry and Remodeling, and Pressure Washing and Deck Refinishing/Staining.
Mark Sweetman Painting, LLC has gone 'green' in the 21st century by using low VOC products which are not only safe for you and your family, but for our future generations as well. We take care to individualize and provide the proper preparation need for each job , and we take responsibility for the proper clean up with 'green ' products and ensure proper recycling for product containers.
A national reputation for being able to use and co ordinate colors and textures, The 'Color Guru' as many of his clients call him offers his expertise. MSP can provide Custom Colors for your home – another of our personal touches.
Mark Sweetman Painting ,LLC has worked in homes all over the Main Line area- from Wynnewood, Gladwyne, Haverford, Bala Cynwyd, Berwyn, Malvern, Chestnut Hill, Society Hill, Ambler to West Chester, the Jersey Shore, New York and beyond.
For quality service, superior craftsmanship , and personal attention to detail, call Mark Sweetman Painting LLC to make your home extraordinary inside and out.
Community Affairs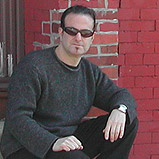 Mark Sweetman has lived in the Main Line area for over 30 years. He has been involved in the local scene, from the Wynnewood Civic Association, to Wynnewood's own channel 99, LMTV. An avid bike rider, Mark has ridden in the Livestrong Challenge, Blue Ridge Extreme, and is an active member of CS Vello bike team which supports the Cadence Foundation- the region's first non-profit to combine competitive cycling and life skills for urban kids.
Mark is also a jazz drummer and composer. Playing since he was a teen on the jazz scene in Toronto, he continues to play with The Mark Sweetman Quartet and Mark Sweetman and the Cultural Society. They have appeared at the Westbury Music Fair opening for Patti LaBelle, the Kimmel Center to mention a few. MSQ has been featured in Modern Drummer, Jazziz, Cadence and All About Jazz magazines.
The Mark Sweetman Quartet currently has 5 CDs. Mark has donated his music and can be heard on Channel 99 (Local 99).